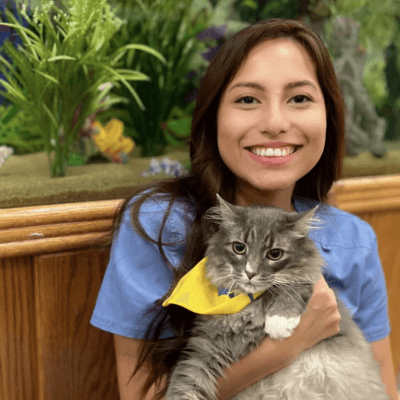 Leslie P.
Veterinary Assistant
Leslie earned her B. S. in Biology from Texas Southern University's Honors College with the goal of attending veterinary school in the near future. She loves to educate others and tutored  K-12 and college students for Spanish, English, Science and Mathematics during her college years. Last year, she participated in ongoing research at the Medical Center's Children's Nutrition Research Center in hopes of creating edible therapy to fight against worldwide malnourishment in children. There she learned about the interchangeable service between Veterinary Medicine and Public Health.

During her free time she enjoys volunteering at the Houston SPCA and it's Texas Wildlife Center. She is also dedicated to spending quality time outdoors with her family and indoors with her cats: Gordo, Dusty and Cookie.