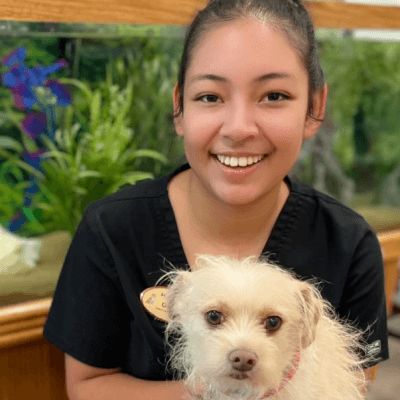 Gaby H.
Veterinary Assistant
Gaby is a veterinary assistant who was inspired by her childhood dog, Rocky, in choosing to pursue a career in veterinary medicine. Before working with us, she started her veterinary career as a kennel attendant while attending school.
 
Gaby is excited about joining the team here at Haven Veterinary Clinic! She loves working with animals and has always dreamed of being able to do so professionally. Gaby truly loves working with animals and has two fur babies at home named Myra & Shadow. She knows that every animal has a story—and she wants to help them all!