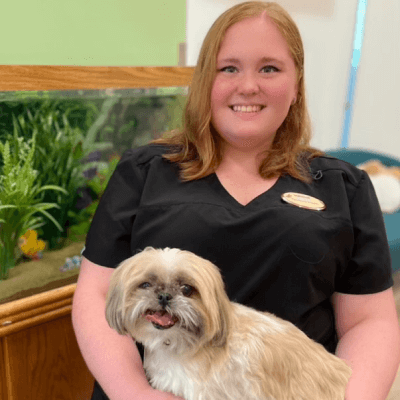 Megan U.
Veterinary Assistant Trainee
Megan has recently graduated from Shadow Creek High School and will be attending the University of Wyoming this fall while majoring in Animal and Veterinary Science with a concentration in Pre-Vet. Her future goal is to work as an Exotic Veterinarian and travel the world to help wildlife in need.
Megan has 3 fur babies at home, a Shih Tzu mix named Mocha, a Great Dane mix named Charlie, and a Himalayan Mini Satin Rabbit named Radar. A fun fact about Megan is that at one point she had over 10 rabbits in her home, all of which she showed at the Houston Livestock Show and Rodeo!
"Many people will walk in and out of your life, but only true friends will leave pawprints in your heart" – Unknown